This was so successful last year during the holidays–I got so  many wonderful suggestions– that I thought we should do it again.
Tell me what's on your eReader for a chance to win an Amazon Gift Card.
I'm always looking for the next great read.  So, share what you're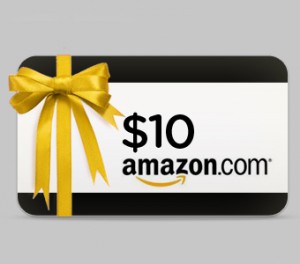 reading, get me to read it too, and win a $10 Amazon Gift Certificate.
Just post below between now and January 15th, and if I pick your recommendation, I'll send you the gift certificate. IOW, convince me that what you're reading is great.  That easy. So give yourself something for the holidays.
P.S.  If I get 25 comments, I'll up the gift certificate to $25.  (Last year I ended up giving away two $15 Gift Certificates.)
As for what I'm reading . . .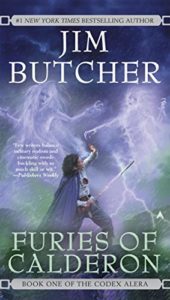 I'm reading something a little different this year, Furies of Calderon by Jim Butcher (author of the Dresden Files).  Has anyone else read it?
I really enjoyed the Dresden books, so I picked this up from audible and started listening to it.  Well . . . that was way to slow because it grabbed me right away, and I don't drive enough.  So, I had to pick up the eBook as well, and now I'm going back and forth.  If you enjoy fantasy, this is a good one.
It's on sale at Amazon and iBooks for 2.99.
Enjoy the season and don't forget to let me know what you're reading.
Pat Keelyn
Save
Save
Save
Save
Save