This month let's talk about guilty viewing pleasures.
I admit, I have a lot of these – some I'm really afraid to admit own, but if you go first, I might. But, here are two of my favorites.
First, I love the Hallmark Channel. (Okay, this should surprise no one.) I record all the movies, and some are delightful, some are just okay; pretty much like books. However, I
love their original series. I haven't found one yet that I didn't like. Currently, I'm watching the second season of Chesapeake Shores.  This is a heart-warming, multi-generational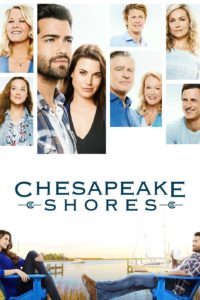 story, with two main characters who were high school sweethearts who went their separate ways, and now, years later, find each other again.
Second chance romances are my favorites. You can see that in my books. Of my eight romances, four are second chance stories. (Once A Wife, Where the Heart Is, Loving Lindsey, and Running for Cover). And even in my suspense novels, Blind Run, the main characters were once married. For me, there's just something compelling about exploring why relationships fall apart—or explode—despite a couple's love for each other. And then, when they come back together at a later time, how they reconcile and deal with their past. (Hmmm. Maybe I should start a second chance series. What do you think?)
Anyway, Chesapeake Shores really appeals to me – oh, and did I mention the eye-candy?

Two other Hallmark series that I enjoyed this year are The Good Witch – just delightful – and When Calls the Heart –

basically, a historical romance that is just a pure pleasure to watch. If you haven't seen them, check them out on Netflix.
My second guilty pleasure is dance reality shows. In particular, I love, love, love "So You Think You Can Dance." The contestants are all young, very talented dancers, and some of them are just amazing. I'm blown away by the amount of work and dedication these young people have put into becoming such outstanding dancers.
This year, the format is a bit different and it's proving really good. Each of the top ten competitors is teamed with an all-star dancer for the show. It is so good. My favorite so far: Robert and Taylor. Take a look at this video from Week #1. They are the couple to beat.
Okay, so what are your guilty watching pleasures? Are they the same or different from mine. Can you get me hooked on something else?
As I said in my newsletter, post here and be entered in a raffle to win a $25 Gift Certificate to Amazon, iBooks, Nook, or Kobo. (Your choice.) Good luck!
Enjoy the rest of your summer.   Pat