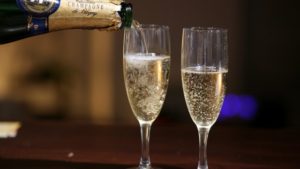 Let me tell you about my most romantic Valentine Day date.
When my husband and I were dating, we lived in South Florida where the weather in mid-February is often lovely.
For our first Valentine Day together, he surprised me with a lovely evening. I got to his house after work, and he had fired up the hot tub in the backyard.  On a small tray next to the tub sat a bottle of Dom Perignon and two crystal champagne glasses.  I was immediately charmed.
However, he'd also ordered a catered finger-food meal from a nearby restaurant.
We spent the evening relaxing in the hot, bubbly water, sipping champagne while nibbling on shrimp cocktail, lobster chunks, crackers and cheese.  It might not have been the healthiest of menus, but it was good.
That night might have been why I fell in love with him. Well, maybe not completely, but it certainly helped.
So, tell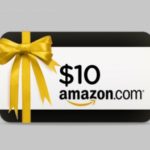 me about your favorite – romantic, fun, disastrous (?)  — Valentine Day date and I'll enter you in my $10 Amazon Gift Card drawing. Also, I'll pick one scenario to include in my next book – with your permission, of course.
Pat Keelyn
Save
Save