Keeping Katie
Maura Anderson was out of options.
Her adopted daughter, three-year-old Katie, is her entire world, and no heartless legal system was going to take her baby away. She did what any mother would do. She grabbed Katie and ran—even if it meant breaking the law.
Sheriff Alan Parks believes in the law, following it and enforcing it to the letter. Then Maura Anderson shows up in his small, quiet town, and he knows she's running from something. At first, he assumes she's running from someone – an ex-husband or boyfriend – but when she won't confide in him he starts wondering. Who is this woman who's captured his heart, and what or who is she afraid? When he finds the answers, however, a part of him wishes he'd never asked the question. Because how can he help her when he represented what she's fleeing . . . the law.
Read an excerpt.
---
Once A Wife
At seventeen, Sarah Colby had been scared and desperate.
Her marriage to Reece Colby was faltering. They were nearly destitute and their infant son, Drew, needed on-going medical care they couldn't afford. Sarah felt her world crumpling around her. Then her mother-in-law, Elizabeth, offered Sarah a solution. Elizabeth would make certain Drew got the medical attention he needed if Sarah would walk away from her husband and son. Believing she had no other option, Sarah accepted Elizabeth's offer—though leaving them was the hardest thing she'd ever done.
Now, twelve years later, Sarah's still questions that decision. So when she learns that Drew's in trouble, she knows it's time to break her agreement with Elizabeth. Drew needs the mother he's never known and Sarah needs to help her son. But how can she face Reece after deserting him? And what will happen when he finds out about Lyssa, the daughter he doesn't know he has?
Read an excerpt
---
Where the Heart Is
She'd come home to put her life back together.
With a broken engagement behind her and a baby on the way, Maddie Adams needs a safe place to have her baby and heal her broken heart. Then she runs into Nick Ryan, her once-best friend and first love, and her life once again becomes entwined with his. And though the sparks between them are as strong as ever, she does her best to ignore them.
Nick had betrayed her once, and she can't risk it happening again. Not now when she has another life to consider.
Nick Ryan grew up on the wrong side of the tracks. Back then, the only person who'd believed in him was Maddie Adams, a girl with everything going for her. Then he'd messed up and lost her. Despite that, he'd achieved his dream of becoming a doctor and returned home to practice medicine. But he'd made other mistakes along the way, mistakes that had cost him his wife and left him with an angry teenage son. With Maddie back in town, he's hoping for a second chance. Can he undo the damage he's done to his son? Can he heal the old hurt between him and Maddie? And can they put together a new family, one based on love rather than obligation?
Read an excerpt.
---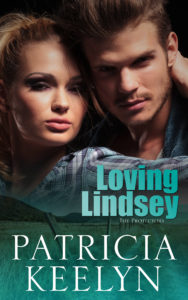 Loving Lindsey
Lindsey Baker and Will Claxton had once been best friends, until betrayal drove them apart.
Now someone is sabotaging Lindsey's ranch, and Will seems the most likely candidate.  Although Lindsey wants to believe he's innocent, he's the one with the motive. Years earlier, her father had foreclosed on a loan that cost Will his family's land. Still, he insists he had nothing to do with the 'accidents' plaguing Lindsey's ranch. He wants his property returned, but he plans to buy it fair and square.
Lindsey wants to believe the man she's loved since childhood, but she fears he'll do almost anything to reclaim his family's ranch. His sudden interest in her as a woman is too convenient. Can she trust a man who's never seen her as anything but a friend, when she knows he'll do anything to regain his family's heritage – including breaking her heart once again?
---